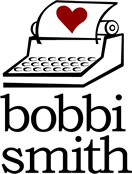 A Cowboy for Christmas
Published by Montlake Romance
Buy from:

Sign up to win a free copy!

Dan Roland and his younger brother, Nick, are abandoned at an orphanage in St. Louis by their widowed father. When Nick is unexpectedly adopted, Dan runs away to find his brother, but has no luck. Dan never returns to the orphanage. As the years pass, he makes his way to Texas and hires on as a ranch foreman. When his dying boss, Jack, asks him to go to St. Louis and escort his daughter Penny home for Christmas, Dan makes the trip, but is haunted by the memories of his time there. Once Dan and Penny return, Jack sends them to find money he's hidden on the ranch. Facing unexpected dangers from a blizzard and a greedy ranch hand, they find the treasure . . . and they also find love. Penny gets a cowboy for Christmas. As for Dan, when he arrives back at the ranch, there's a surprise gift waiting for him . . . and it's all about family . . .

Reviews
"This is another great historical western romance by Bobbie Smith. It starts with two young brothers who are seperated at a young age from an orphanage. One becomes a ranch foreman. His tale starts with a request from his boss to find his daughter before he dies. This takes him on a trip to the city where he unknowingly runs into his brother, a preacher who now runs an orphanage. A great romance begins for the foreman and his boss daughter, culminating with a happy reunion with his long lost brother. A pleasant, light read. This book will be enjoyed by anyone who likes western romances." -
Amazon Customer

"
You can't go wrong with a Bobbi Smith novel! I've been reading her for years and she has a way with words and characters that are hard to forget!" -
Amazon Customer
Ebook | 306 pages | 978-1477835036 | March 25, 2014