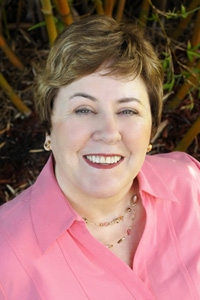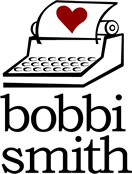 Capture My Heart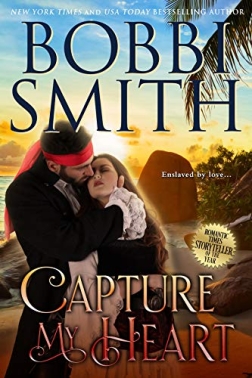 Enslaved By Love
Published by The Evan Marshall Agency
Buy from:

The Barbary pirate who captures the young English girl decides to keep her and soon they fall deeply into bliss, fulfilling each other's every desire.
Serad is the rich and powerful Barbary pirate whose plundering is legendary. No one knows his true identity, but pirates captured him and gave him his name when he was just a boy. Serad, the master of the seas, is accustomed to owning and possessing whatever woman he wants.
HE STEALS HER FREEDOM…
Boarding La Mouette, the captured ship, to loot the treasure, Serad gathers the captives. He heard there is an English lady and demands that she be brought on deck. Heiress Victoria Lynn Lawrence is a dark-haired, emerald-eyed beauty. Serad knows women captives as booty—for his or someone else's harem—creatures to be owned for sexual pleasure or bartered. He decides on the deck of the ship to keep the fiery young woman. This captive will be all his. He carries her to his cabin…
HE MUST WIN HER HEART…
When Victoria sets sail from India, she expects a difficult voyage but one which will deliver her into the arms of her fiancé. Instead, she is captured by a gang of thieving Barbary pirates. Even as Serad's captive, she demands that he ransom her to free her and refuses to bow to him, even though he is the most gorgeous man she has ever seen. In his private cabin she comes to share with him, he will not offer her to any other man onboard. Then she sees another side to the man who used to be Lord Alexander Wakefield but is no longer. Is there a whiff of English gentleman in him?, she wonders and soon her resistance ebbs and she gives in to him and to her powerful desire. She will make Serad her bold and demanding Barbary pirate lover but not her master. As Serad will accept nothing less than her total surrender and she will not be any man's plaything, she vows. I will make my powerful pirate promise me everything.
ebook | 480 pages | B07VX4LYZV | August 2, 2019