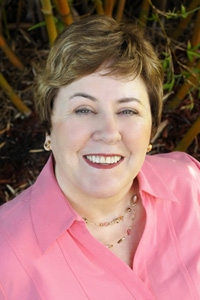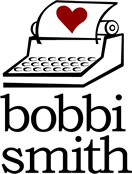 Sweet Silken Bondage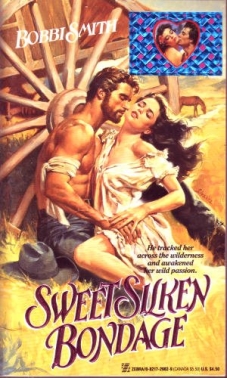 Published by Montlake Romance
Buy from:

NUN ON THE RUN
Desperate to escape an arranged marriage, Reina Alvarez needed a way out of California fast, a way that would elude the ruggedly handsome and very determined bounty hunter her father had sent after her. What better way to hide her voluptuous curves than with a chaste nun's habit? But as the ties of love pulled her and Clay Cordell closer together, chastity became the furthest thing from Reina's mind and she wanted only to be bound to the sexy bounty hunter forever.

When Clay got to New Orleans, he was almost fooled by Reina's virtuous act. However, it was soon evident that the vixen who disguised herself as a nun, was no nun. No nun could ever kiss so sweetly. The last thing Clay wanted to do was bring Reina home to another man. Her raven tresses and fiery manner made him only want to surrender himself to her...SWEET SILKEN BONDAGE.
Reviews
"Bobbi Smith is one of my favorite authors. Her stories never disappoint. It was hard to put this one down!"
-
Amazon Customer
Ebook | 484 pages | B00FQOAQ5E | May 1, 2001