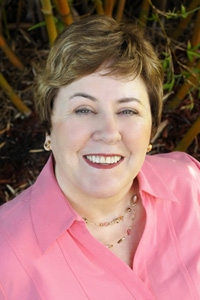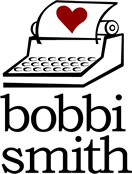 Treasures & Pleasures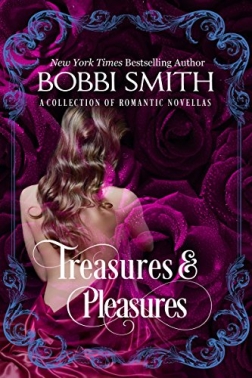 A Collection Of Romantic Novellas
Published by 13Thirty Books, LLP
Buy from:

Eden's Gate
Kacie Cameron fell in love with Eden's Gate Plantation when she read of its history. Drawn by a tremendous longing to learn more, she made a trip to Eden's Gate. When Kacie saw the portrait of the original owner's son, Bradford Hampton for the first time, the power of the feelings that swept through her almost frightened her. She told herself it was crazy to react that way to the portrait of a dead man…of a man who'd died in a steamboat explosion so long ago. The gut-wrenching emotions churning within her as she'd stared up at the dark-haired, handsome Brad's compelling features did not disappear, though, and when she is miraculously swept back in time, she knows she must find a way to save him from that terrible fate.
Something Blue
Stationed in Arizona, Cavalry Captain Philip Long returns to Boston for the reading of his wealthy father's will and to settle the estate. Philip is deeply troubled when he learns his father added a clause to the will that dictates he must marry within six months and stay married for a year or he will lose every cent of his inheritance. Unless he chooses to walk away from his fortune, Philip knows he's trapped. But when he rescues young saloon girl Mattie Jackson from an attack by some vicious drunks on his trip back to Fort McDowell, he believes he's found the answer to his problem. He'll propose a "marriage in name only" to Mattie to save her from the life she's been forced to lead, and once their year together is over, he'll pay her a substantial amount so they can part ways…Or will they? Love might just interfere.
Lottery of Love
Elise Matthews has worked hard to make her catering service a success in order to support herself and her younger brother, Rod, after their parents died, and she buys lottery tickets every week just to keep up the tradition her father had. When she lands a contract with the rich owner of the local football team, she's ecstatic. She rushes to the auto body shop where Rod works to tell him and their friend, Zach Thomas, who owns the shop, the news. Zach is happy for Elise. He secretly loves her and has always wanted the best for her, but now that she'll be dealing with the rich folks on a regular basis, he fears she won't have much use for a regular working guy like him anymore. Elise has always longed to be rich, and when the team owner proposes to her, she finds herself torn between the surprising love she's finally realized she feels for Zach and the prospect of marrying a very wealthy man. Will true love win out? Will Zach win "The Lottery of Love?"
Time Stolen Love
For an investigative report on serial killers, television reporter Roni Mitchell is in London walking the streets of Whitechapel where Jack the Ripper once roamed. In an antique store she finds a gold pocket watch that was found at the scene of one of the Ripper's murders. As she is heading back to her hotel, she hears the muted sound of a chime. Puzzled, she opens the box to discover the watch is working. Suddenly, seemingly out of nowhere, a dark, threatening figure attacks her. Roni manages to escape, but as she flees she realizes she's traveled back to the time of the Ripper, and that she can now research her story firsthand . . .
Ebook | 254 pages | B01J2LU44O | August 15, 2016